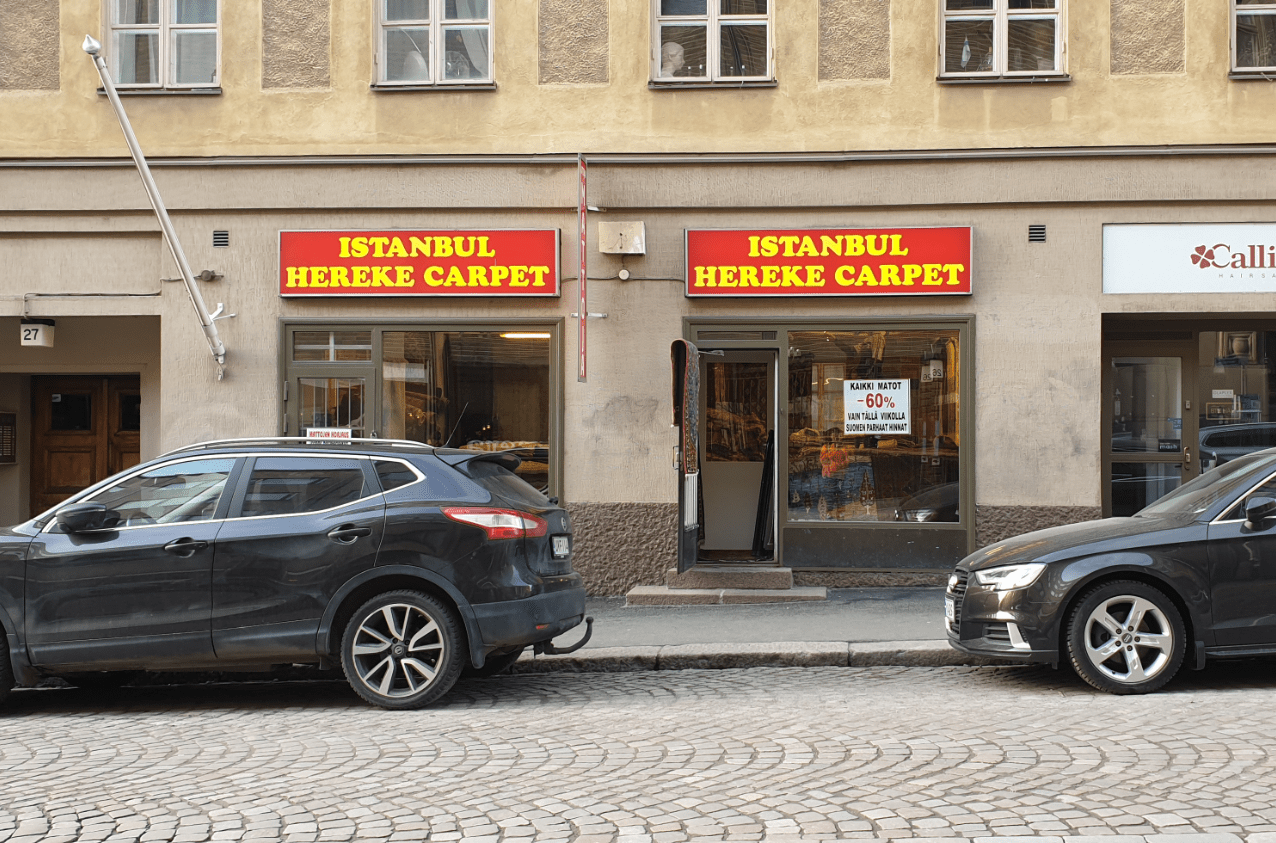 We sell unique hand made carpets.
Get to know us and our story closely.
Our way to handmade carpets market in Finland started with "Istanbul Hereke" brand name. It still stays as our trading name and sign of our more than 20 years experience. Our devotion to this unique art of decoration allowed us to gather the largest selection of authentic hand made carpets in Finland. All handmade carpets in our stores are exclusively 100% hand made, hand knotted or hand weed, collected from countries like Afghanistan, Iran, Pakistan, India, Turkey, Nepal, China. Customers can choose from wide range of classic rugs, modern carpets and kilims. We offer the best fair price for our every carpet depending on its quality, type and size to meet the most distinct requirements of our customers.
We hope you will discover unique carpets and rugs in our online shop that will add beauty and harmony to your lives and help you create a personal environment in your homes or offices. For more selection you are always welcome to visit our shops that are located in the center of Helsinki. We will be delighted to share our experience and help you to choose the best piece to fit your needs. Delivery all over Finland is free of charge. If it is hard to make decision online or in place of selling, we offer our customers to try carpets at home. If you live in Helsinki, Espoo or Vantaa we will bring your selected rugs without any additional costs. The final selection and purchase you can make straight at home. If you have more questions or inquiries feel free to contact us and we will do our best.